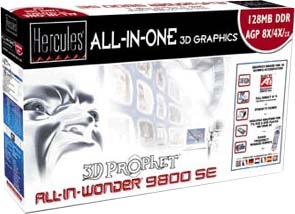 Radeon All In Wonder 9800Pro/9800SE/9600Pro/9200SE
Grab the remote and surf an unprecedented set of TV, DVD, audio and video features. With 128MB DDR memory and an 8-pixel pipeline, ALL-IN-WONDER® 9800 PRO delivers increased rendering power for faster, cinematic quality graphics. Filled with customizable home entertainment features, ALL-IN-WONDER® is the engine behind cutting-edge gaming, broadcast and PC entertainment.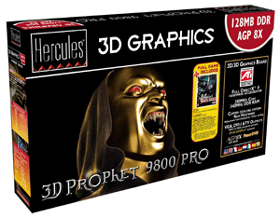 RADEON™ 9800 Series

RADEON™ 9800 Series of visual processors is the most visually advanced 3D performer on the planet, delivering an immersive, cinematic experience for the most demanding next-generation games with up to 256MB of DDR memory and a 256-bit memory interface. Merging advanced stability with revolutionary features, RADEON™ 9800 Series is the only Visual Processing family in its 2nd generation.